Rado introduction to Captain Cook
This week, and after some time without writing about watches, We will delve into a particular model, the Rado Captain Cook. A clock, that which is written, He never knew that no age for it, but their love her style. Why #LoRetroMola and if you have quality Rado, more.
History of the legendary diving watch Rado.
Diving in internet we found One page It makes an excellent and extensive reference to this model, Brother Magazine, which will summarize, and we share the link to watch enthusiasts: (here). There collect some images since it has become a true rarity in watches collection in the range diving.
Enumerate its curiosities and peculiarities:
Note that your design diverges from the line style RADO, minimalist and refined. It was an attempt to follow the brand trend in the early 60, to manufacture divers o watches, and meet demand I had users of this water sport. Started on 1962 and the last year of production was in 1968.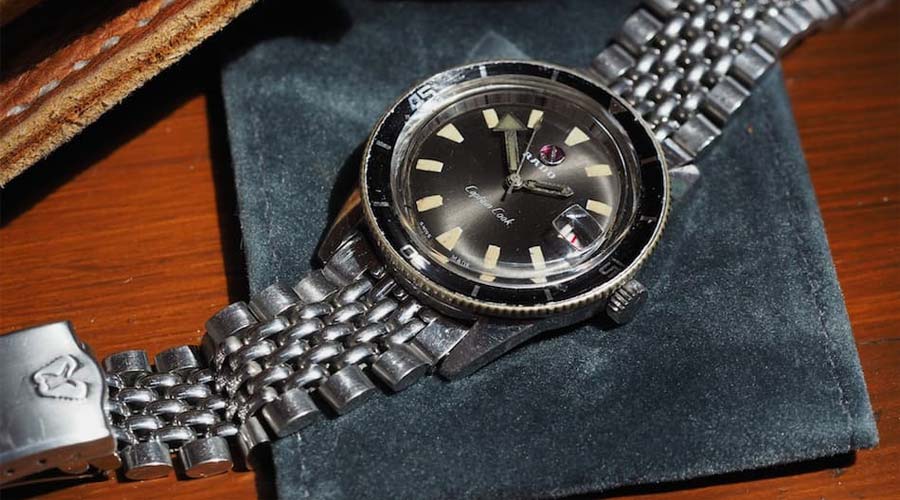 Rado appearance of the original Captain Cook.
The name is inspired by the famous Capitán Cook, navigator, explorer, cartographer and captain Royal Navy.
The units roll was pretty LIMITADto, Of nails 8000. It has become a rara avis within watches.
The reverse of the watch is a statement of style, as he pointed out Fratello Magazine, with a recorded a double seahorse Of great beauty.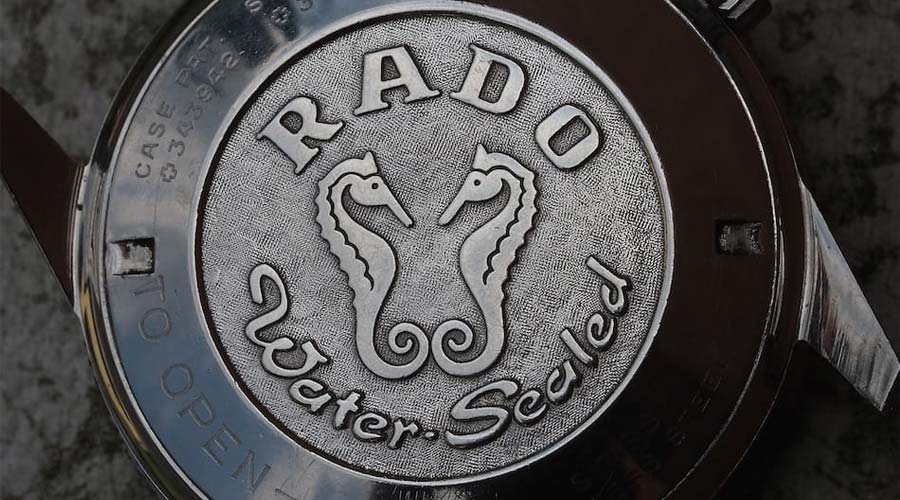 Comparison between the model years 60 and the new Rado Captain Cook.
In the table We break down the most important sections in which diverge primitive with the new Rado HyperChrome Captain Cook.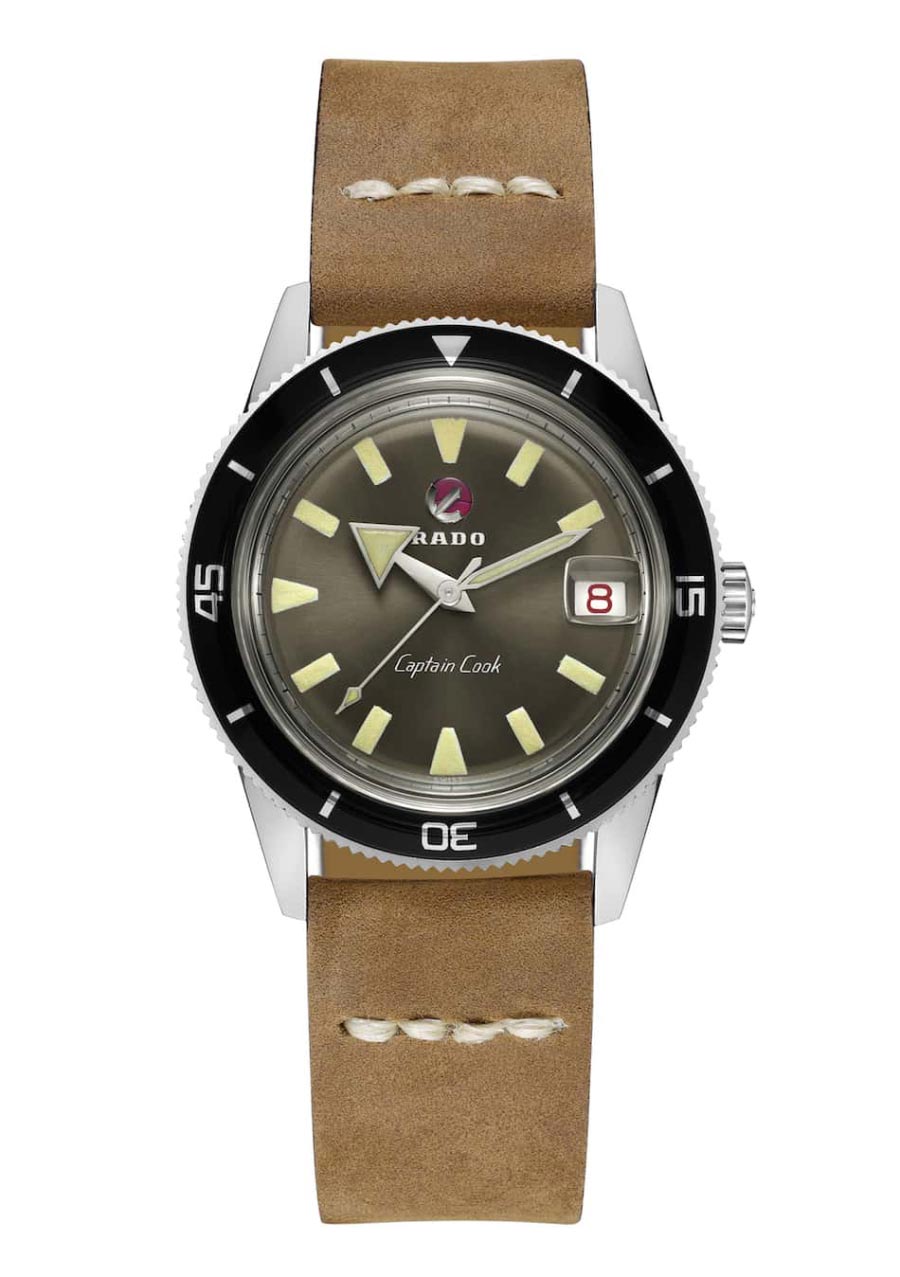 | | | |
| --- | --- | --- |
| caracterísiticas | Captain Cook 60´s | HyperChrome Captian cook |
| Cristal | Plexiglass box-shaped (convexso) | Sapphire crystal boxy |
| Bezel | Only black rotating bezel | Rotating bezel in high-tech ceramics of different colors |
| Movement | Automatic | automatic movement ETA C.07.611 (80h reserve up) |
| Diameter | 37mm diameter | two versions: 37 and 42 mm box |
| Sphere (anchor) | Anchor swinging on a red background | Anchor swinging on spinel |
| Bracelet | Leather strap with stitching or bracelet grain rice | Rice grain bracelet, breaded, classic links, leather strap with stitching and NATO type |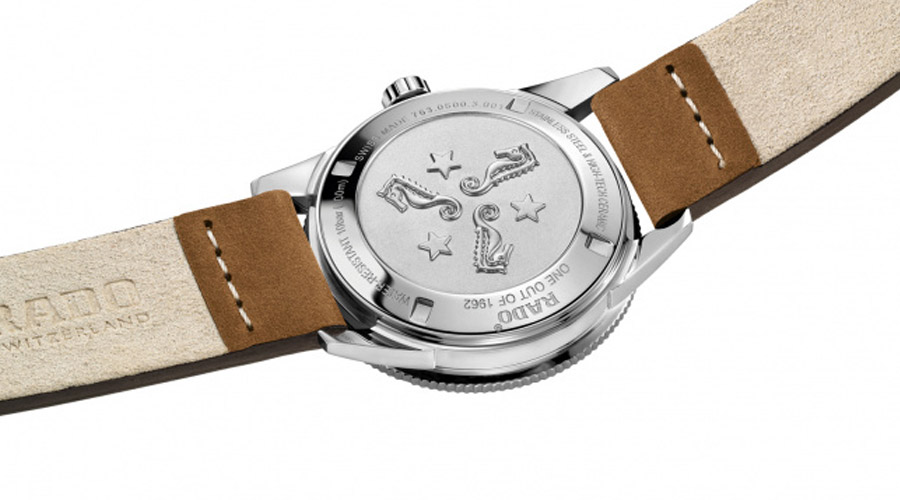 As can be seen, There are some improvements that technology has allowed over time. The Crystal, when Sapphire (mineral and no organic substance as above) increases protection of a clock before the bumps and scratches. The length reserve, up to 80 hours total load, facilitates greater autonomy of use.
And the versatility belts and sizes, makes a model that fits your lifestyle. Of 42 and 37 mm. of box, as the original. Leather straps, steel grain rice or classic links.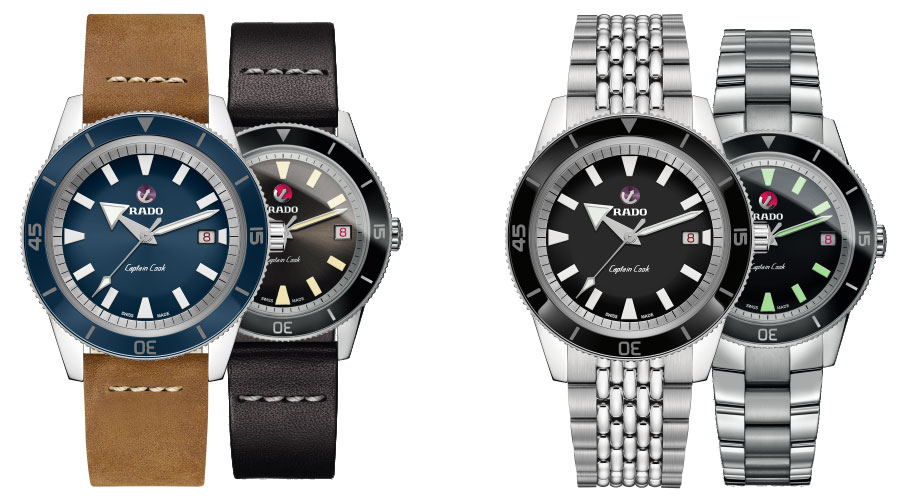 It really has been a wise move by Rado republish this model. For more information, contacts through mail, phone (952 500 383) o WhatsApp message (625 455 523). Acutalmente, we have several references available our online shop.
We hope you enjoyed this article. See you soon 🙂
Other articles you can read