Definition and origin of the Ceramos ®, new field of Rado watches brand.
DIt is from a few years, RADO It has launched some of its collections with a new material called Ceramos ® such as Rado Hyperchrome or Specchio. And we wanted to explain a bit what Ceramos ®.
In the search for new materials hardened for the manufacture of watches that have a similar appearance to the steel, RADO, in 1993, He went one step further in the use of high-tech ceramics. To do this, RADO think Ceramos ®, a new material made from a composite of metal and ceramics of high technology to offer the best of each material.
Ceramos ® introduces a new look, with an image similar to the steel and Platinum, ideal for use in sharp and marked designs and get out so straight lines that sometimes the use of only high-tech ceramics.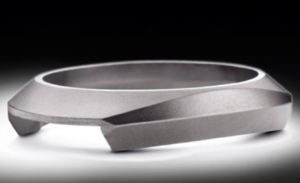 This original blend of metal and high-tech ceramics allows to make watches that are Suspender Belts, capable of adapting to the body temperature, with equal to the ceramic levels of comfort. And its hardness is equal to the ceramic, what the clock remains unfazed over time, Since most of the materials that are present in our day to day round the 1000 Vickers hardness (powder, furniture, etc). But Ceramos ® has a hardness that is around the 2000.
Rado HyperChrome Ceramos ® or ceramic collection.
The great advantage of the steel is easy to adapt to new designs. This is the case of the RADO Hyperchrome, with two variants: HyperChrome Stainless Steel/Ceramos (steel and Ceramos ®) and the HyperChrome Ceramic (high-tech ceramics)
This collection of Rado HyperChrome is characterized by its box look traditional or classic monoblock, In contrast to the Rado design line, with a wide range of variations in materials, terminations, straps and bracelets, spheres. Both quartz and automatic movements.
Images of Rado HyperChrome.
Small carousel of photos of some of the models of the watch Rado HyperChrome, Ceramos ® or ceramic.
We hope that it been resolved you any doubt about that is Ceramos and its difference with high-tech ceramics. Any questions or concerns, You can contact nosotr@s to resolve it. See you soon:)