At payment, Prince Jewelry.
It is clear quén is king. But in second place, and for many years in history, first, at payment occupies this site. Later we will discuss an unknown, platinum. But it will be another article.
Let's talk about:
2. physico-chemical properties of silver
1. What is silver.
It's one of the metals of the periodic table which can be given formal and informal name "precious metal". As we indicated already in the second installment (precious metals II: gold), Article first, Chapter I of law 17/1985 of 1 of July, as in the Royal Decree 197/1988, of 22 February, Title I, Chapter 1, first article, we understand that for the jeweler world and the State, there are only objects made precious metals by 3 elements, and alloys. The Silver, It is the third named.
1.A. Silver Law
There are two purities or laws They sold in Spain (although personally, I've only come to watch a).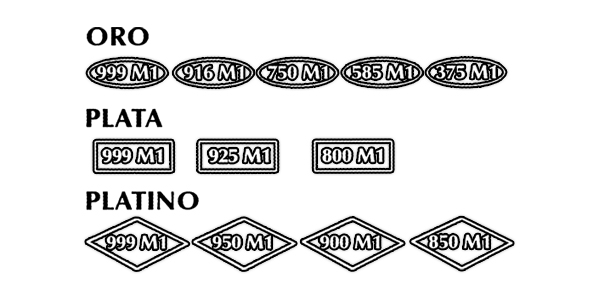 If you have doubts about what the law is or purity a precious metal, see this link.
According to this regulation, the symbol representing the punch for contrast is a rectangle of the following characteristics that tells us you Royal Decree 197/1988.
"c) For silver will be a horizontal rectangle, whose larger side is twice as long as the minor, inside and in the direction of the long side take the law right metal and password laboratory that performed the contrast; This punch is constructed in two sizes, one with the longest side of 4 mm and another side has said 2 mm."
All parts that are marketed as 2º 1º pay a ley, they have to have As minimum, the proportion of silver uniformly repartidto. If you fail so, It can not be considered of the Act, and it will leave clear other name that does not have that quality.
2. physico-chemical properties of silver.
It is a chemical element It is belonging to the transition metals in the periodic table, with a atomic number 47. his symbol is Ag, that comes from Latin for "silver", which means "white", "sparkly.
the one soft element (hardness, in the Mohs scale, 3,0), sparkly (brightness), white (color), heavy (high density, 10,490 kg / m3), malleable (It allows thin slices) and ductile (we can create threads). And as gold, It occurs naturally isolated, but also combined with other metals, as sulphide.
As a curiosity, presents higher electrical and thermal conductivity within the metal, just like him greater reflectivity. Other data are: atomic weight of 107, a centered cubic its faces, a melting point 961 grados Celsius, and boiling 2162 ° C. It does not react with most chemicals, but it is sensible to the ozone, hydrogen sulfide or sulfur air.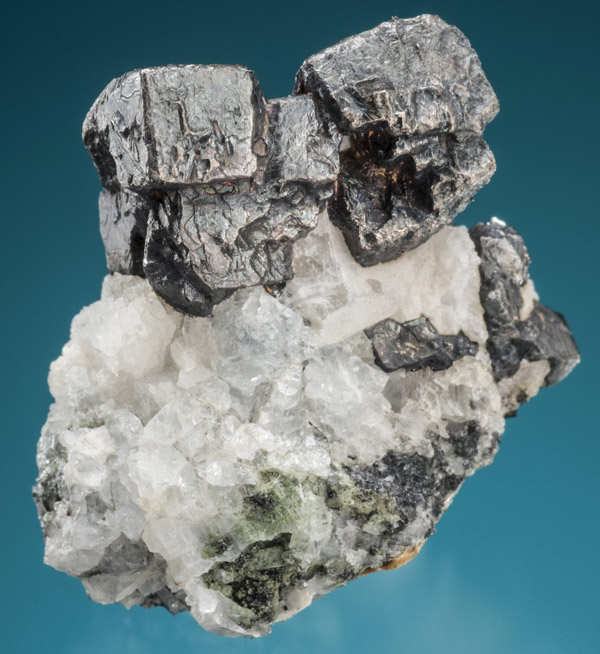 3. Silver alloys.
The silver usually works 925 MIL. The most common alloy is silver / copper. One of the problems silver alloys is that their "oxidation", still pretty quick. And we put it in quotes because through this article we have discovered that the blackening process is not silver oxidation, If not, sulfuración. It is extended the term oxidation, but it is not correct.
3.A. Darkening silver.
If you read the physicochemical properties described above, the Silver reacts to hydrogen sulfide. The H2S is a salt which does not contain oxygen and are is dissolved in some types of water. As well as, is a product of bacterial degradation of organic matter under anaerobic conditions (without oxygen).
After reacting silver and hydrogen, sulfide is formed of silver (Ag2S) on the surface and begins to acquire silver color negruzco.
The darker the surface is put, It absorbs more heat and faster sulfurization reaction will occur. When we finish this monograph, We talk about the factors that make dark to silver.
Currently There are in the market goldsmith there is a great diversity of silver objects coated with a special lacquer which prevents oscurecimento, keeping them white and bright as day.
However, in the jewelry, is obtained interesting results thanks to Rhodium, to give a similar appearance to white gold, and maintains long enough color.
Out of the alloys there other terms what do we use, but they are not silver itself; as the English silver one to alpaca, What types can be confused with silver, but it's not like that. They are known within the household silver (cubiertería, Marcos, etc.), but we'll talk about them later.

4. Value of silver.
Silver has been a metal which it has long had a very strong influence on the history and evolution of the countries. Today, his value, It is attached to large media gold price.
The measures in which silver is marketed are the same as explained in the previous article we talked Gold (troy ounces per dollar). Here you leave a changes in the value of silver since the fourteenth century, and as this was more important than gold.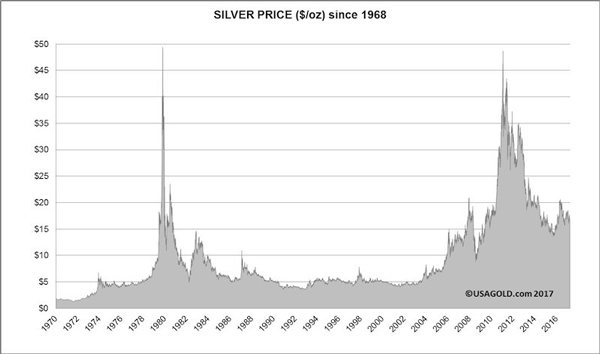 5. History and curiosities.
The Silver It has been linked to extraordinarily history of our country, Spain. Much of it He arrived in the New World (American continent), through the port of Palos de la Frontera, Cadiz and Seville; and the "Malgastabamos" in the Old. Argentina (Silver river) , Peru mines (Potosí) or Mexican silver are some of the footprints left by this metal in the New World.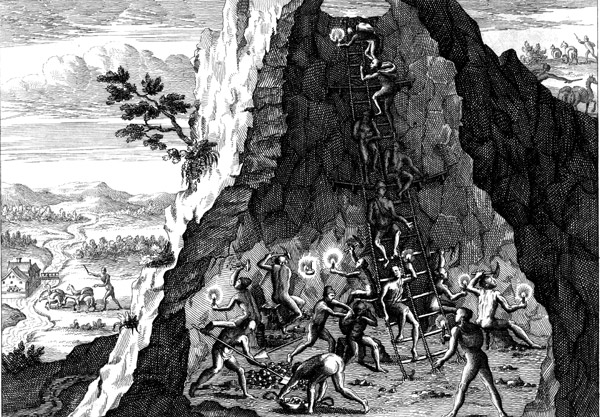 Also worth a comment on his use in photography. Thanks to silver nitrate, photography as we know it, exists. these salts are light sensitive, reacting to contact with, allowing "pin up" image to a hardware.
Another widespread use in our daily lives has been the mercury substitution, very toxic if exposed in nature, for him silver oxide button batteries.
Some interesting items to complete this post, It has been interesting to us or we used as sources:
We said goodbye to the next installment. We hope you has been so useful and instructive to us @ s. We always learn something new every day. see you soon:)
Other articles you can read