Miguel watches jewelry
Contact
Phone: 952 50 03 83
Mobile: 625 455 523
Email: mjfernandez@joyeriamiguel.com
Online shop: www.joyeriamiguelonline.com
In Miguel watches jewelry We are aware that small details that make the difference. That is what has made us grow over the years and that people trust in our business. And us, at the same time, our trust in companies and companies with these same values; with years of experience and professionalism.
From the contact page, we want to be in communication with you so that you have total freedom to request us the information that you deem suitable.
To do this, you have several ways to get in touch: through phone fixed, Mobile, form or email. Or different social networks (Facebook, Twitter, G+, Pinterest, Instagram or Linkedin). Behind them, there will always be someone who will treat them as soon as possible, María José Fernández Fernández, responsible for the management of this website.
Always at the disposal of our clients:)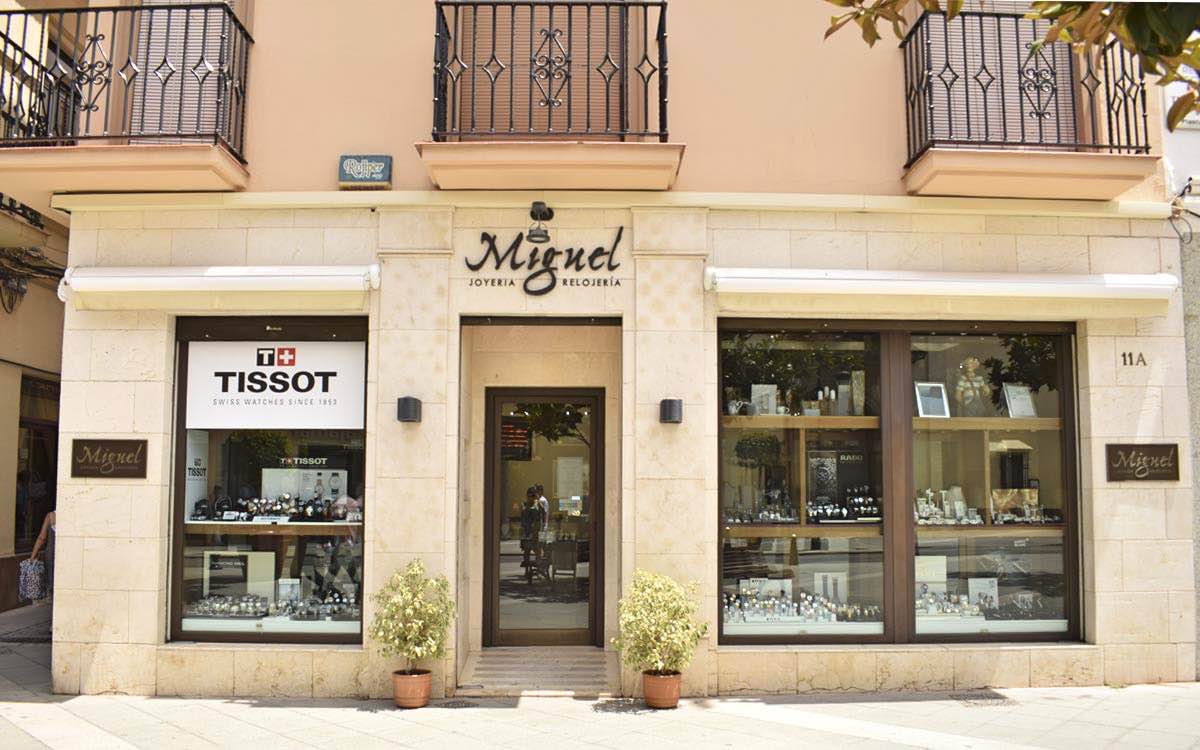 According to the provisions of the Regulation (EU) 2016/679 European Parliament on the protection of individuals with regard to personal data: General Data Protection Regulation (RGPD) we inform you of the following.
That he responsible the database is Miguel watches jewelry, Jewelery trade name Miguel e Hijos, S.L., Plaza de las Carmelitas, No. 10, 29700 Vélez-Málaga. That charge in treating these data it is María José Fernández, of masqueM. Which in this form is required only the name and email to answer (the phone is optional). That finality It is that you can get in contact consult us for what you want through your consent, and your data They will not transfer to third parties.
That he weather let's keep data is 2 years, and you can always exercise their ARCO rights (to accept, rectify, suppress, limit or oppose the processing of data, and portability of them) at any time, writing an email with your requerimento to mjfernandez@joyeriamiguel.com. Thank you for your trust.