Tw Steel watches: Watches very large boxes.
Tw Steel highlights the competition to concentrate exclusively on continuing development and the market leadership of the "oversized" watches ("oversized watches"), which was established with the launch of its first collection in the 2005. TW Steel, which means "The clock in steel", established quickly as a lifestyle brand, "big" and daring. Its collections reflect esto, and are accommodated to suit all tastes and occasions, without compromising design or manufacturing. Combining successful design and innovation, Tw Steel offers a defined sense of individuality with style and quality assured. In simple terms, bring a Tw Steel is a powerful style statement. And Miguel watches jewelry He makes a bet risky for watches "oversized" the being official distributor for the Costa del Sol East (Malaga).
Latest Collections Tw Steel Watches.
Tw Steel Canteen Bracelet.
The new watches Tw Steel Bracelet range of Canteen are inspired by the original collection, where is replaced the leather strap with a strong army of steel, perfectly fusing classic and contemporary design. With two sizes, of 45 and 50 case diameter mm, Crystal ore with curing treatment and one seal of 10 atmospheres, TW Steel presents its most striking clock. It is the time of "Steel"
All watches TW Steel Canteen Bracelet can check them in our online shop.
Tw Steel Collection Pilot.

The range of Pilot watches, Tw steel, is one more moderate line within the range of watches "oversized" u "oversized" Dutch House. Is collection of watches refined elegant look without losing any of the TW Steel attitude. Always with leather strap, in 45 o 48 mm box and with various terminations, the most spectacular, gilded in pink gold PVD, It is a watch that fits in your day to day.
If you want learn a little more about Tw Steel Pilot watches, You can see this entry. While the watches that we have available at this time, You can see them in our online shop.
Tw Steel Watches Women.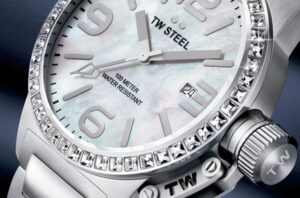 Some ranges Tw steel they have adapted to women, as the Canteen, keeping the same design, "femineizando" with some details such as spheres of Pearl or Swarovski stones on the bezel and reducing the size of box to 40 mm. In This entry our blog us estendemos more about the topic.
Some of these Tw Steel women's watches they are in our online shop.
Watches Special Editions.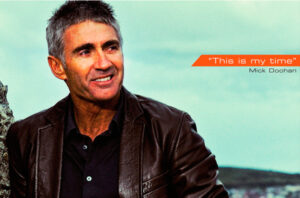 Since the beginning of his career in the world of watchmaking, TW Steel has surrounded by very notable collaborators who has dedicated special editions watches, as a Nick Doohan.
Other Tw Steel Watches.
Photo Gallery of other collections of watches Tw Steel that have passed through our establishment.
History of Tw Steel.
Zorn and Jordy Cobelens, Tw Steel founders and CEO and design director respectively, they saw an opportunity and took it through the creation of TW STEEL in Amsterdam (2005). They developed four models of high quality watches, with eye-catching and current design bigger and at an affordable price. The models were a big impact. From the moment that Tw Steel hit the market in the Netherlands, the brand proved to be a huge success. With 120 different models in the collection, Tw Steel has created a respectable name and internationally recognized. Tw Steel is currently available in about 85 countries and leading key sectors as Europe, The North and South and Asia America. The core values of the company combine modern design with an advanced and reliable technology. The colon in the TW STEEL logo are the graphic representation of this philosophy.
Tw Steel official website.
Other brands of watches that may interest you in nuetra web.