Seiko watches: Delivered to perfection.
Seiko is one of the brands most popular network with 90.500 monthly searches in Spain and 2.740.000 around the world, only in Spanish!!. We could ask ourselves why it will be. We believe that the answer is very simple: thoroughness and constant innovation in watchmaking, without forgetting the elegance of the range Premier or the sportsmanship of Sportura and Velatura. Miguel watches jewelry We have a broad representation of these models and many more, Since we are one of the few official representatives of SEIKO from the 80´s in Vélez-Málaga (Malaga). From the outset let us captivated that capacity to go a step ahead of the rest.
Some of the most important collections of Seiko.
Seiko Astron Solar GPS: We are exclusive distributors in the Axarquía.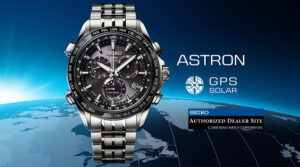 Since the summer 2015, Miguel watches jewelry We are dealer of this highest range of Seiko that is characterised by two things: auto-tuning of the zone and time zone by solar energy. The Seiko Aston GPS Solar have a sporty design, in noble material as steel, Titanium, and ceramics, very resistant (Sapphire Crystal, 10or meters "water resistant") with the latest in technology watch. You can know all the details about them in our entry dedicated to the Seiko Aston collection.
Here you have some models we have available in our online shop.
KINETIC: A SPECIFIC MECHANISM SEIKO. Kinetic: Seiko own mechanism.
Sometimes it is difficult to explain to our customers or lovers of watches the type of mechanism manufactured by Seiko called Kinetic.
It is not an automatic watch, Despite having a flywheel or rotor that reminds us by its form and operation to the. It is not a watch battery or battery, Since, Although it has a lithium accumulator where electrical energy is stored, This does not need to be replaced. It is not a mechanical or rope watch, Despite the fact that there are some movements that can be charged by turning the Crown. It is simply a Seiko Kinetic.
This mechanism is in several collections, as it can be Velatura, Sportura or Premier. To learn more about the Seiko Kinetic machinery, consultation is input.
Some watches you have system Kinetic of our shop Online are the following:
Seiko watches Solar technology "Clean Energy".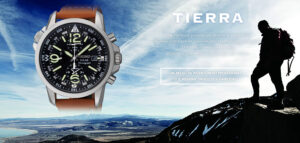 Other collections of Seiko watches that has carved a niche within our store are the Seiko Solar watches, with Clean Energy Technology. From basic models, up to very innovative proposals as the range "ProspEx" with three lines: Sky, Land and sea. With a marked very striking and original sports-style, each watch features different proposals of functions Depending on the intended activity for.
You can learn more about the Seiko Solar watches in this entry on our website. Then, some Seiko Solar watches available in our online shop (not counting the Astron models).
Gallery of some Seiko watches, for men and women.
The following pictures are some of the most of 100 Seiko watches that we have in our shop, both male and female.
Seiko history: The origins.
The history of SEIKO starts in 1881, When a business of 22 years, Kintaro Hattori, opened a shop of sale and repair of clocks in the center of Tokyo. Only 11 years later, in 1892, He founded the factory "SEIKOSHA" where made its first wall clock, and in 1895, your first pocket watch. Holy, After 130 years of innovation the company is dedicated to perfection that the founder is always striving to reach.
Hattori put every effort to be at the forefront of the industry and its dogma of work was "SEIKO must always be one step ahead of others".
Such is his vision of the future, that revolutionizes the world of watchmaking with the launch of the first quartz watch: Seiko quarz solar, caliber 3500. I.e., invents the current watch, overcoming the limitations of watches or rope (imprecision, recharge of energy through movement or rope mechanism, size...)
Today, Seiko It is a genuine manufacturing manufacturing your own components, from the most advanced to flywheels integrated circuit, and the only manufacture in the world with four technologies watchmaking who are: mechanical, Quartz, Kinetic, Spring Drive, Solar Clean Energy and Solar GPS Astron.
Seiko official website:
Other watch brands we have at your disposal in our establishment.