Raymond Weil watches: Elegance and Swiss precision.
RBecause Aymond born in Geneva in 1926 where, in his youth, it becomes part of a watch company (Camy Watch S.A.) and start aficionarse by the Assembly of watches. Their projection is so good that, in 1976, in the middle of the great crisis of the industry of clock, Raymond Weil founded his own company. Today, Raymond Weil is one of the most famous and e.u. seal"Swiss Made".
Some of the most important collections of Raymond Weil.
Raymond Weil Freelancer: Automatic Mens Watch.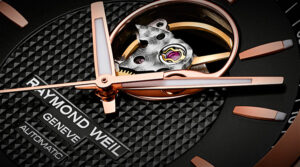 From the beginning, the collection evokes an urban and elegant spirit, created in oven free souls, Recalling that Raymond Weil is one of the last independent watchmakers. So it is the perfect watch for people who want to maintain control of their own destiny.
Launched in 2007, the Freelancer collection implemented the wheel of the automatic mechanism visible through an opening in the sphere. In version 3 needles or chronograph, the new golden rose gold watches are truly spectacular. We leave you a sample of some of the models we have available at this time in our online shop.
Raymond Weil watches Toccata: Tribute to composer.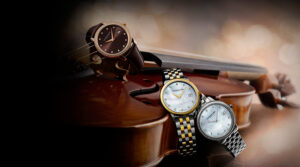 Raymond Weil It pays tribute to his inspiration from the beginning, the person who is behind every great musical work: the / composer/a. The "rhythm" This collection reflects, both male and female watches, the elegant simplicity and timeless style.
Equipped with quartz movements, Toccata combines the subtlety, accessibility and quality. The boxes are available in 29, 39 42 mm diameter in steel or gold PVD coating. Its pure lines blend harmoniously with Sapphire Crystal. For Lady, There are several parts with dial in mother-of-Pearl and diamonds that express utmost delicacy. These are some models that we currently have in our online shop.
Today, Raymond Weil is one of the brands more dropouts in watches and technology. Not only its quality makes it recognizable, If not that opt for a fully integrated new technologies into future. They have developed applications for IPad and IPhone where you can visit their catalogues, News or know where the closer settlement Raymond Weil distributes watches.
Raymond Weil official website.
More watch brands our web.