Watches Festina: manufacturers from 1902.
Con an unquestionable prestige worldwide and more than a century of experience as a manufacturer of high quality watches (founded in Switzerland in 1902), Festina It transcends any fashion and becomes the trend to follow their designs. Miguel watches jewelry It is the official distributor of Festina for Velez-Malaga (Malaga) for several years. Synonymous with elegance and functionality, style and sportsmanship, Festina It is the watch of those who love alike the comfort and aesthetics. With a markedly global and international character, Festina transmits values ​​in force anywhere in the world. Beyond borders, every new Festina collection transmits universal emotions like love, freedom, the passion and, How not, the attraction.
FESTINA, that is part of the Festina group Since Miguel Rodríguez acquires it in 1984; It has a center of production of high-quality Herbetswill (Switzerland) and other specialized in watches in Córdoba (Spain), from who is involved in the entire production of its watches: design, manufacturing, Assembly of the mechanism, shipping and after sales service.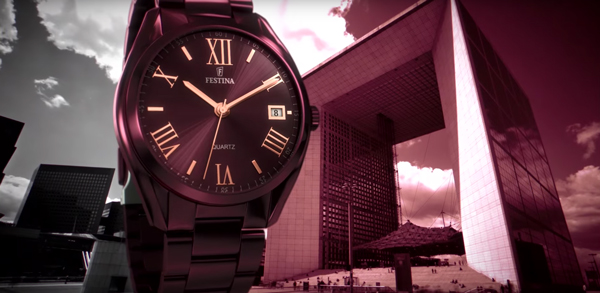 Watches Festina woman "Boyfriend" in colors, advertised on television.
We make a stop here to show you a new range of watches Festina for ladies, call "Boyfriend" in bright colors such as electric blue, Cherry, chocolate brown and grey, all of them advertised on television during the Christmas holidays of the 2015. We do not want to dwell much, so if you are interested in, You can visit a small story that we did in our blog. All the models We have in our establishment are available in our online shop.
Some watches Festina we have at our establishment, both for man and for woman.
Images of the watches Festina.com website
The Group FESTINA forms it several brands (Lotus, Festina, Jaguar, Candino and Calypso) and enjoy renowned at international level, occupying the top positions of the segment of the watchmaking of mid-range in countries such as Italy, Germany, Belgium and Switzerland; as well as leading the market in France and Spain.
Festina official website.
More watch brands that may interest you in our shop.