I superoro: Italian design made in Spain.
Naturales, powerful and extraordinarily creative; simple and complex at the same time. Her jewels are a reflection of the ancient Venetian craftsmanship, made in gold of 18 carats, set with bright, semi-precious stones in different types of carvings, Australian pearls… This processing is performed in their workshops from Vicenza, province of the Veneto (Italy).
Gallery gold jewelry, diamonds and pearls, of Superoro.
I superoro It is known for reintroducing stones in the market as the Morganite (already used in the ancient Egypt), The Beryl family, that captures the public's attention by its peculiar colour (also commonly known as Emerald pink). Or the use of brilliant black, alone or in combination with the White, creating elegant pieces for events.
catalog of pieces of jewelry Superoro.
Small catalog of some parts of SUPERORO. If you can not vistualizarlo in your mobile phone or Tablet, Click this link.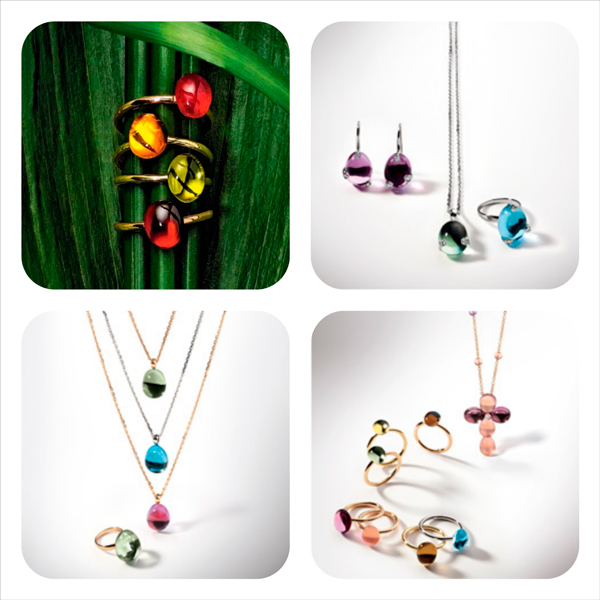 The current line Meteors, dentro de la colección Gallet of France, combines different gold colors (Yellow, White & pink) with semi-precious stones in size cabochon in different sizes, using peridots, Topaz (Brown, Blue...) Amethyst, opals…. His aesthetic, modern and colourful, as its affordable price, makes it the best-selling range of Superoro.
Its collections are renewed periodically and distributed to more of 300 Select jewelry from all Spain, being jewelry Miguel watches one of the few in the province of Málaga. In addition, I superoro is present in the five continents.
Jewellery carry a certificate of quality in detailing the characteristics of the concrete piece (weight, name and quality of the stones if you take them...).
You can meet some of these products in our newly released online store.
Other firms gold jewelry 18 carats, diamonds and pearls.