Argyor, more alliances.
EIt is Spanish firm It has become a benchmark within the online jewelry. It has adapted to changing times with a vision that few companies in the sector have been able to perceive. Changes today are important and they want to use it.
This has allowed them to expand as jewelry brand beyond wedding alliances, creating new production lines. This section of the brand we will show you the collections with which we feel most identified by design or acceptance by our customers.
Gold engagement rings with diamonds Argyor.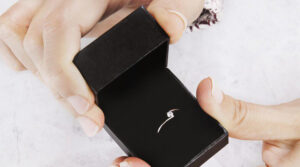 First highlight the sortijas of requested for girlfriend that its importance. They, the couple, They seek that special ring reaffirming the communion between the two. Gold and Diamond are materials which do not spend time and symbolizes eternity union. But times change, It is possible rings in 3 tonalities and, also, with stones.
Then, we show you some of the designs in engagement rings we have available in our online store Argyor.
New designs Argyor: collection "Constellation".

As we indicated, Argyor still imagined new ways to wear jewelry. His latest venture, by the way, we love, is the Zodiac collection "Constellation", gold or silver, with zodiac signs. simple, partly following the style midi, Argyor has refundado a way to bring horoscopos, very fashionable in the last century.
Many bloggers and instagramers nationals have joined this creation of Argyor, and the range of Initial hanging. Strongly suggest you visit your instagram, although we leave the most original photos.
The lines are Argyor has in jewelry: children, communions, man, gifts for Mother's Day, etc. And we will develop this page as they come entering our shop.