Viceroy Watches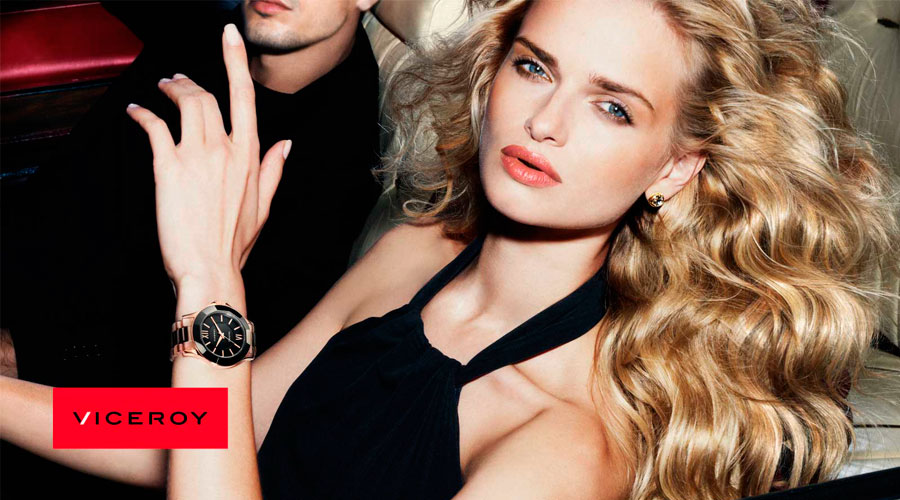 Viceroy section within nuesra online store
WATCH VICEROY: THE FORMULA ONE OF THE MIDDLE RANGE
"This is not what I have, is what I am". It is the philosophy that intoxicates VICEROY watches. Recognized by this motto and characters who have been brand image, wants to convey in its various collections for men and women emotions that makes us feel a unique being, unique in this vast universe.
In men's watches, VICEROY has a maximum exponent FERNANDO ALONSO, Double world champion Formula 1 and brand image, whose own collection has a unique style and with details inspired by motorsport. Innovative finishes and a totally unique design, bottom and customized dial with logo "FERNANDO ALONSO SPECIAL EDITION».
VICEROY WATCH CATALOGUE "FERNANDO ALONSO SPECIAL EDITION"
And You can not read this pdf with the collection of Watches "Fernando Alonso" de Viceroy, click this link.
With respect to woman, There is a range of modern multifunction watches Viceroy Lady manufactured in steel finishes yellow and rose gold plated, that convey beauty and sensuality in each of their attention to detail. Watches become objects of desire and successfully combine sportiness with glamor gold printing.
The CERAMIC collection of VICEROY finding represents femininity and sweetness. Equipped with classic elegance, seamless integration of all elements make these watches into unique pieces where beauty and technology innovation combines. Ceramics in combination with other materials and finishes enrich these precious watches whose touch on the skin makes them feel special.
CATALOGUE VICEROY WATCHES FOR WOMEN "CERAMIC"
Si tu o smartphone tablet not able to see this catalog watches VICEROY "CERAMIC" Women in pdf, I can make it through this link
VICEROY is the official supplier of watches Real Madrid, one of the most successful football clubs in the world that has been designated by FIFA as the best club of the twentieth century. With a collection of spectacular watches chronographs, Multifunction and three needles; personalized with the name and emblem of Real Madrid in the area, at the bottom of the case and crown. Exclusive watches with pride to feel your admiration for some of the best clubs in the world.
VICEROY WATCH COLLECTION CATALOGUE "REAL MADRID"
This catalog watches VICEROY COLLECTION "REAL MADRID" is also available here.
VIDEO "VICEROY AND FERNANDO ALONSO"
THE ORIGIN OF THE VICEROY WATCHES