Viceroy watches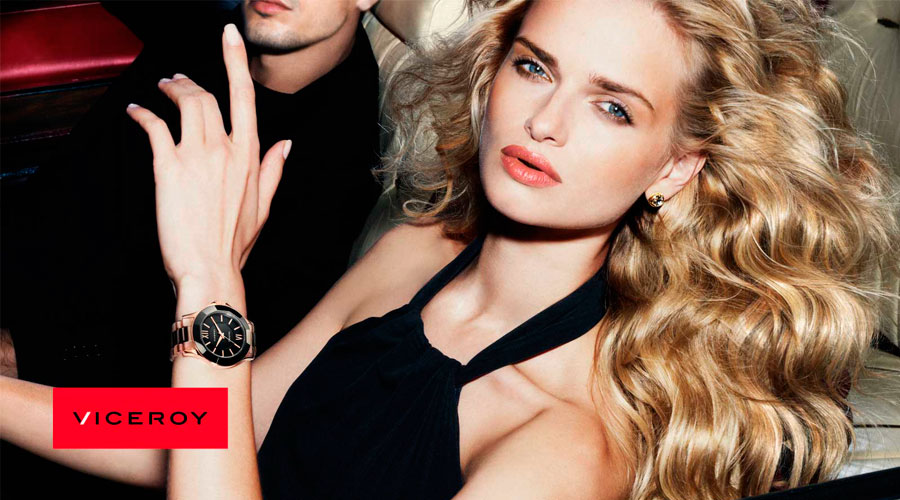 Viceroy section in our online shop
VICEROY WATCHES: THE FORMULA ONE MID-RANGE
"It is not what I have, is what I am". It is the philosophy that intoxicated to VICEROY watches. Recognized by this motto and the characters that have that have been the brand image, you want to convey in his different collections for Knight and Lady emotions that makes us feel unique, unique in this vast universe.
Man watches, VICEROY has as exponent to FERNANDO ALONSO, Double champion of the world formula 1 and brand image, whose own collection has a style with unique details inspired by motor racing. Innovative finishes and a totally unique design, with background and sphere personalised with the logo «FERNANDO ALONSO SPECIAL EDITION».
VICEROY WATCHES CATALOG "FERNANDO ALONSO SPECIAL EDITION"
If You can not view this pdf with the collection of watches "Fernando Alonso" the viceroy, Click this link.
With regard to woman, There is a range of modern Viceroy watches Lady multifunction made in steel with finishing clad in yellow and rose gold, that convey beauty and sensuality in each of their care details. Watches that become object of desire and which rightly combine sportiness with the glamour that prints the Golden.
The VICEROY CERAMIC collection represents the search of femininity and tenderness. Equipped with a classic elegance, the seamless integration of all elements become unique pieces which combines beauty with the innovation and technology these watches. Ceramics in combination with other materials and finishes enrich these precious clocks which touch on the skin makes you feel special.
CATALOGUE OF VICEROY WOMENS WATCHES "CERAMIC"
If your smartphone or tablet It does not have the ability to view this catalog VICEROY watches "CERAMIC" for women PDF, You can do so through This link
VICEROY is the official supplier of watches from Real Madrid, one of the most successful football clubs around the world which has been appointed by FIFA as the best club of the 20th century. A collection of spectacular watches Chronographs, Multifunction and three needles; personalized with the name and coat of arms of Real Madrid in the field, in the bottom box and in the Crown. Exclusive watches you proudly feel your admiration for some of the best clubs in the world.
VICEROY COLLECTION CATALOG "REAL MADRID"
This catalogue of VICEROY collection watches "REAL MADRID" is also available at this link.
VIDEO "VICEROY AND FERNANDO ALONSO"
THE ORIGIN OF THE VICEROY WATCHES